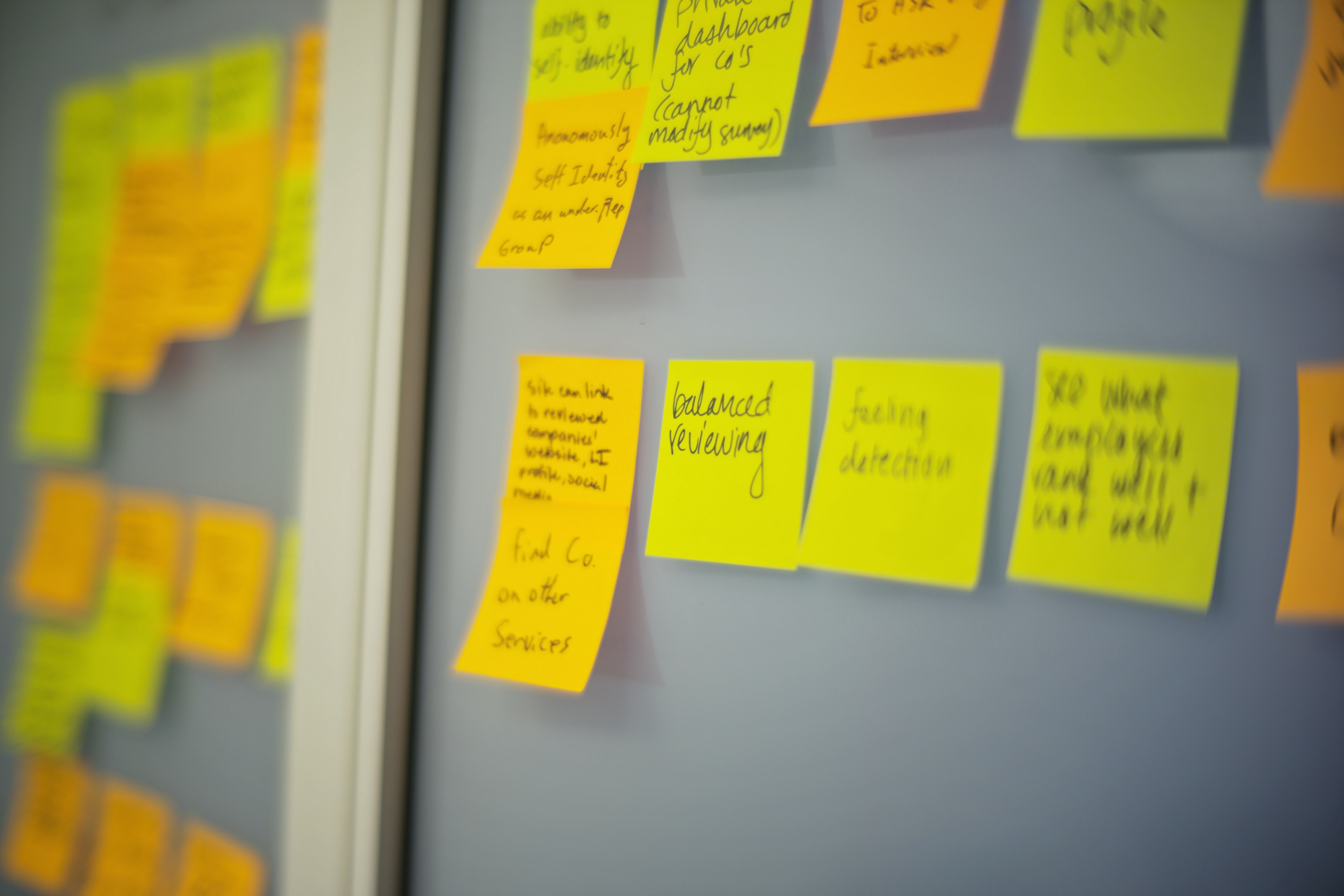 Yellow school buses are picking up the neighborhood kids. Crowds start to fill high school stadiums on Friday evenings. And temperatures moderate from sizzling to simply warm.
That's right – it's annual planning and budgeting season for marketers across the land.
But what's the right way to plan for your organization's marketing and communications needs? How do you avoid publishing a binder that ends up gathering dust on a shelf? How do you resist the urge to "wing it" and then be caught flat-footed when opportunities arise?
It's important to document the direction of your marketing communications programs in a simple, concise way that allows for plenty of zigging and zagging through the year. Here are five planning pointers gathered through experience working with leading B2B marketing organizations – both large and small:
No more than three objectives.
If you're like me, you probably have a hard time focusing on what's essential when there are too many options. This is particularly important when defining your overall marketing communications objectives for the year. If there are too many priorities, you and your team won't know what's truly important and you'll waste time and resources.
Align with your organization's stated business objectives and be selective. For example, if you're in a large company and you're responsible for brand-level marcom, you could focus on providing guidance and best practices to division marketers to ensure brand leadership and consistency. If you're a division or product marketer, you might channel your efforts toward supporting the launch of that next big product or service or in helping your sales team generate and nurture leads.
Define your audiences.
So often, B2B companies take an inside out approach to marketing their goods. Identifying and prioritizing your target audiences upfront allows you to better connect to their needs and will lead to a more effective marcom program.
You can certainly conduct third-party research and develop detailed personas, which can enable laser-specific targeting, messaging and rich content. But it doesn't have to be that involved. Talk with a cross-section of your customers to learn about their biggest challenges. Engage with the sales people calling on prospects. And don't forget the customer support team who handles questions.
Create an opportunity fund.
Despite our best-laid plans, something unexpected will come along, whether it's an acquisition that suddenly expands your product line or a competitor introducing a new offering. Don't be surprised by these things. Plan for them by allocating at least 10 percent of your annual marcom budget to unexpected opportunities and challenges.
I've yet to meet a client who did not have something unexpected materialize through the course of the year. Even if you're the exception and everything goes by the book, having this opportunity fund available will allow you to expand your planned programs and do more with them.
Visualize your plan.
I'm analytical and love a good spreadsheet, but numbers don't tell the full story. When you're plotting key initiatives for the year, group your efforts by their role in the overall program. For example, B2B marcom efforts often fall in categories like these:
Engaging – visual and written content
Reaching – owned, earned and paid media channels
Nurturing – lead generation, nurturing and conversion
Make sure you're not spreading the budget peanut butter too thin. For example, your media relations and nurturing efforts won't be effective unless they're powered by good content that's educational, timely and relevant to your audiences. Do fewer things better.
I'm a fan of the plan on a page which shows key tactical programs in circles, with the size of the circle indicating the relative investment being made. Seeing these circles side by side, grouped by their role in the overall program, can be a good gut check to ensure you're investing wisely. And executives tend to like it too, which leads me to my final point.
Ask for the right amount of money.
Hint – the winning approach to budgeting is not just looking at what you spent last year and adding 2-3 percent. Consult resources like eMarketer to help you determine what other companies are spending on their marketing as a percentage of revenue.
While it may not lead to a huge boost in your budget, it could give you some much needed perspective and negotiating room with your CFO if you learn there's a big gap in what you're investing in marketing compared to other organizations.