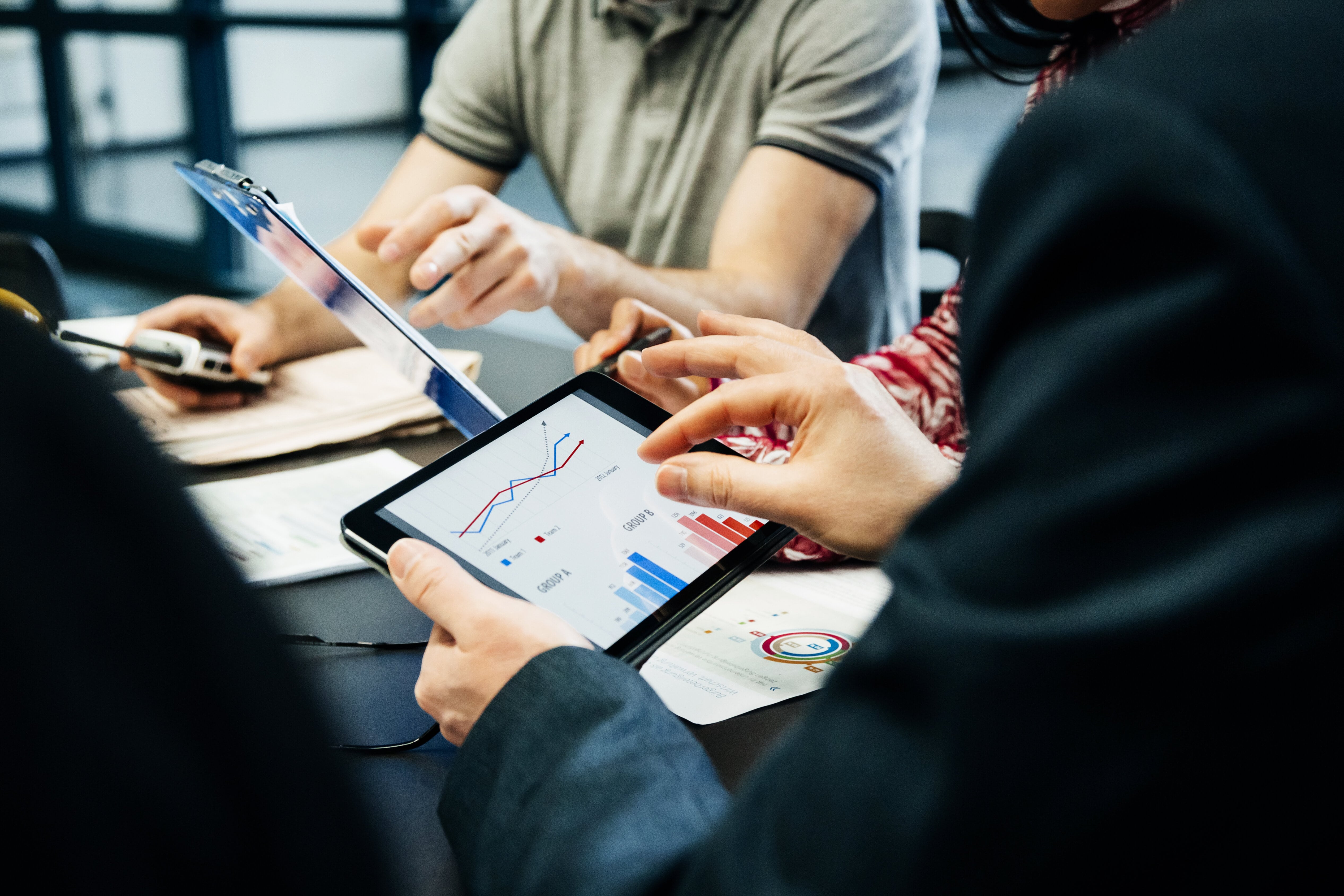 In the 2022 U.S. B2B Benchmarking Report, Fahlgren Mortine was listed as the third largest and second-fastest growing business among those that participated in the annual rankings. Both are humbling positions and reflect the meaningful relationships we've built with our clients. One of the cornerstones of these relationships is listening, and we chose to highlight the importance of listening in our article that appeared in the aforementioned Benchmarking Report.
We wrote that listening may be one of the most undervalued and underutilized strategies in B2B communications, marketing, and sales. No matter how many times we have been told about the power of listening, we always seem to ignore or dismiss it. Consider this quote from a manufacturing executive in the September 1957 issue of Harvard Business Review, which could just as easily be attributed to an executive today:
It's interesting to me that we have considered so many facets of communication in the company but have inadvertently overlooked listening. I've about decided that it's the most important link in the company's communications, and it's obviously also the weakest one.
This perspective aligns with our experiences working with organizations conditioned to share their own attributes instead of meaningfully listening to the needs of their customers. We observe organizational cultures where telling is seen as active and important; conversely, listening is considered passive and undervalued.
ACTIVE LISTENING
What if active listening were presented as a strategic way to pay attention to customers' buying behaviors? To connect with prospects as real, emotional humans? To hear new insights through thoughtful attention in various settings, and to be alert to online and offline signals that allow marketing, communications and sales efforts to be more meaningful? To respond with precision to market changes?
The benefits of listening will result in more effective programs, more beneficial customer experiences and ultimately competitive advantage, among others:
Data-Informed Decisions

There are numerous online and offline opportunities to gather meaningful data. We as marketers must create ways to obtain the data and quickly act on insights gained. The listener brand – the one rooted in data and insights – stands to be the one that delivers its customers a level of personalization so uncommon that relationships extend well beyond the average customer lifecycle. Learn how a data-informed integrated campaign improved lead generation metrics for Swisslog.

Personalized Customer Experiences

Personalization in customer experience isn't luck – its success can be found in listening. Knowledge applied to personalize experiences translates to the informed strategy required to win in today's hyper-competitive environment. When brands listen, they can authentically demonstrate customer centricity at each stage of the journey.

Our work with DHL to create a more personalized experience through a

digital carton optimization tool

was recently recognized with a

national Silver Anvil Award of Excellence.


Competitive Differentiation

The journey to creating and achieving the benefits of a modern B2B marketing strategy starts with listening. The benefits of data, design and creativity gained through listening come together to position a brand to arrive at precisely what matters for its customers. Chances are your marketing investment will end up working smarter to achieve a better and differentiating outcome for you and your customers. See how a persona-informed content strategy helped Midmark transform from equipment manufacturer to clinical environmental design leader.
Thank you for listening to our thoughts via this post. If you're interested in more insights, download an ebook on the topic.