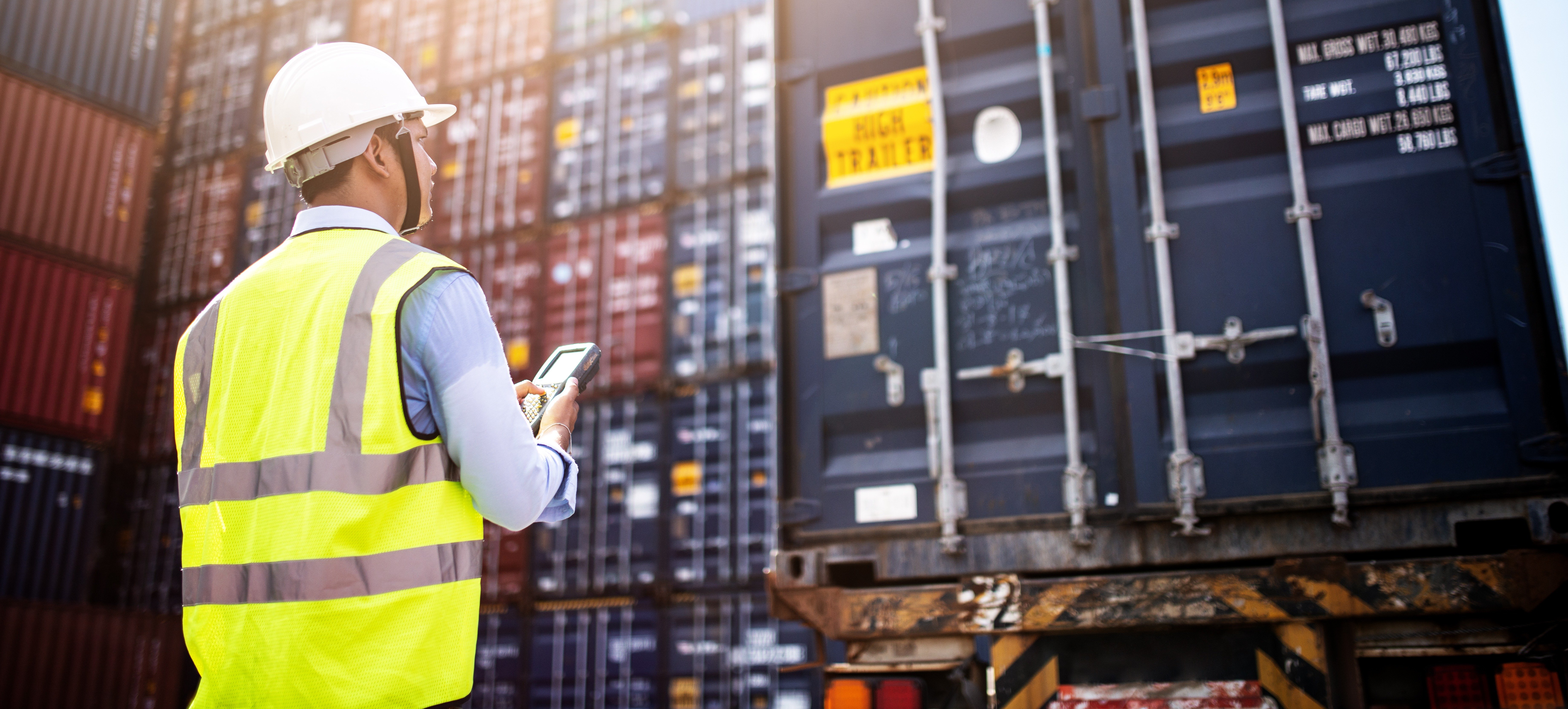 Creating and implementing effective B2B marketing and communications campaigns requires a deep understanding of your business and industry. Our associates offer our clients decades of combined experience and a passion for complex industries. Hartley Suter, vice president, discusses how companies in the supply chain and logistics vertical are making more data-driven decisions and relying on tech partners to help tell their stories to company stakeholders.
How can we expect to see supply chain and logistics organizations evolve in the coming years?
Supply chain has already done a lot of evolving in the last several years. Traditionally a paper-based business, the vertical is currently in the midst of a complete digital transformation. Where once much of the processes were tracked and managed via pencil and paper, now organizations are integrating complex technologies to keep pace with the increasing demands of the businesses they serve as well as the end consumer.

We can expect to see exponential increases in visibility and risk mitigation tools as well as more emerging technologies within the warehouse to help speed up order cycle times while also managing the current labor crunch. Organizations no longer wonder if they need to digitalize their supply chains; now it's about how and at what investment level. It's one thing to purchase technology, but something else entirely to orchestrate an entire supply chain operation seamlessly and without disruption. This is why we're seeing many organizations outsource to a third-party partner who has resources devoted to staying on top of the latest technologies and the experience and expertise required to integrate them efficiently.

Another recent trend is the proliferation of data in the supply chain and logistics industry. With the addition of new technology comes massive amounts of data. Data can help optimize operations, show where there are hiring needs, forecast inventory and help mitigate risks enabling more informed decision making within an operation. However, massive amounts of data are only valuable if you have employees who can analyze the data and provide insights that can help shape future decisions and processes. Talent is just as critical to the digitalization process as the technology.
How have organizations in this industry worked toward improving their sustainability goals and getting that messaging to the public?
There's a great amount of pressure for logistics companies to become more sustainable, and often one of the greatest hurdles is within transportation. Factors like CO2 emissions and trucks on the road with unoptimized loads are driving some companies to explore possibilities of electrifying their fleets or leveraging other alternative fuels. Customers trying to be more sustainable in their operations are asking logistics providers if they can help guide how to make these transitions.

With so many moving parts and stakeholders to engage, solidifying a broad sustainability story can be a hard thing to do, particularly in global organizations where standards are often different region to region and multiple stakeholders are involved. But that doesn't mean we have to forego telling a story at all. In these instances, we encourage our clients to start small and focus on illustrating meaningful business impacts customers care about, such as reducing the carbon footprint of deliveries by X% by optimizing trailer space or driving a reduction of X amount of transportation miles by implementing dynamic routing.
How can organizations address issues related to labor shortages?
As marketing and communications experts, we work with companies to better understand how to connect with their ideal prospective employee, leveraging benefits-based messaging. We have all heard about the need for more warehouse workers and truck drivers and that need remains strong across the vertical, but we're also seeing a much greater focus on attracting talent with strong technology and data analytics backgrounds. These people are motivated by different needs, which is driving more messaging customization across various recruitment campaigns.
What impacts did the global pandemic have on businesses' decision-making processes?
Like several other areas within B2B, the group of decision makers is growing. Multiple stakeholders are weighing in before making a purchase or hiring a partner. Within logistics specifically, we're seeing much higher involvement from the C-suite. The pandemic shone a light on the value of the supply chain as an essential piece of overall business success (or failure) and the potential for it to be leveraged as a competitive advantage. What this means for marketers in this space is that we need to make sure we're properly integrating this important audience into our broader programs and campaigns. We can't talk to them the way we talk with operations managers. They care about different things. We need to make sure we're illustrating how we're capable of solving the problems that keep them up at night through our content and engagement tactics.
Are there any other unique challenges to marketing in this vertical and how can brands overcome them?
The supply chain isn't typically a vertical people associate with emotion. But the pandemic presented an opportunity to connect logistics to everyday life. And by building this connection we're able to open the door to more emotional storytelling – open people's eyes to how the most important products in their daily lives get from point A to point B.

A lot of our clients in logistics are implementers — not the brands building the technology, but the ones that make it all work seamlessly and consistently. In these instances, we try to engage subject matter experts who can bring their expertise to life, as well as our clients' customers who can speak to their ability to solve complex challenges and help them improve their bottom lines. It's about making it tangible, so when they hear it, they see how it relates to what they are going through and why a particular partner might be able to relieve their headaches. I think most B2B verticals could benefit from leveraging a challenge-focused approach to messaging that enables clients to build trust among their customers and prospects. For the supply chain and logistics vertical, this has proven far more effective than focusing solely on capabilities. However, regardless of the vertical, I think there's a lot of value in understanding the problem to be solved and showing how a brand is uniquely qualified to solve it.
What are some other ways agencies can help brands in supply chain and logistics succeed in today's market?
There are people here at the agency with more than 30 years of supply chain logistics industry expertise. We also have great clients that provide access to experienced subject matter experts that help us continue to keep a pulse on the market and build an ongoing and deep understanding of their businesses. Other agencies may be more focused on just turning a deliverable, but we're more focused on the long haul. Our comprehensive B2B experience allows us to spot trends emerging within the supply chain space and connect the dots to our clients and the businesses they serve, so we can help them tell a much bigger story that goes well beyond services and products and instead becomes one of meaning and impact.
Click here if you'd like to get in touch and learn how Fahlgren Mortine's B2B experts can help you meaningfully engage your stakeholders. Also, connect with Hartley on LinkedIn.