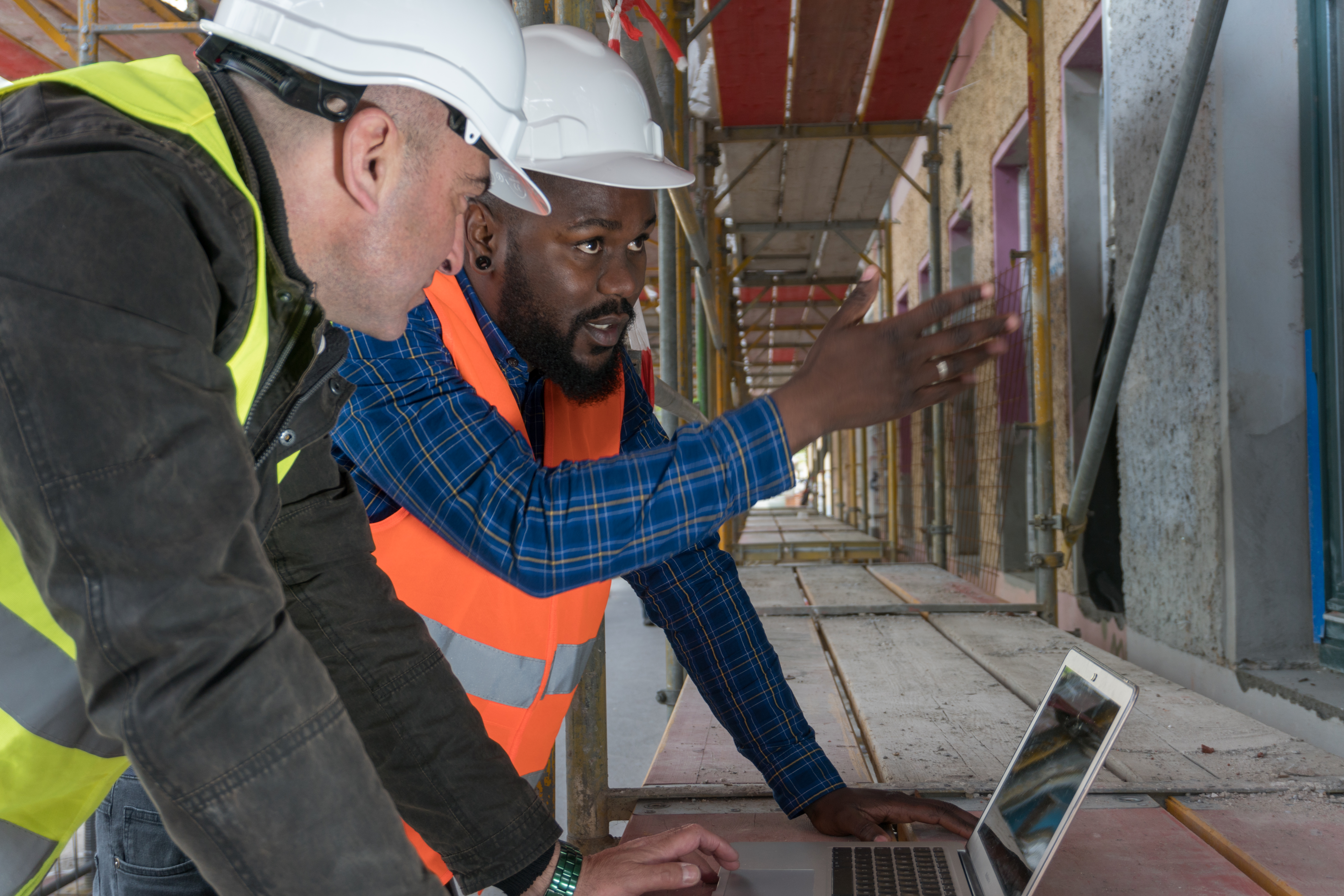 Creating and implementing effective B2B marketing and communications campaigns requires a deep understanding of your business and industry. Our associates offer our clients decades of combined experience and a passion for complex industries. Brad Oldham, senior vice president, discusses how brands in the building products category can engage end users by leveraging authenticity and education in their marketing campaigns.
What sets the building products industry apart from other B2B verticals?
Unlike some verticals, it's almost impossible to separate the building products industry from the skilled trades. No matter the product or service, there's always an opportunity to communicate directly to installers, technicians, engineers and other end users who interface with and use building products and services. Tradespeople know when they're being sold fluff, so marketers need to communicate with authenticity and offer resources that provide real value. Building that authenticity means visiting distributors, supply houses and talking with counter staff and their customers to get a better understanding of their needs and pain points. Another impactful way to gain the perspective of end users in this industry is job shadowing. The ways brands think their products will be used and installed versus how they are applied in the field are not always the same. Shadowing tradespeople on the job can help brands better market their products and leads to product innovations down the road.
What are some of the challenges in the category?
Because the building products industry is so intertwined with the skilled trades, the most common challenge among clients in this space is the skills gap and the lack of skilled tradespeople coming down the pike. We're seeing Baby Boomers retiring at a higher rate and not enough people coming in to backfill those roles. Certain trades are facing an identity crisis because they cannot develop a good value story to reach young people or change their perception of these jobs. We try to help clients overcome this by leveraging the entrepreneurial spirit and advancement opportunities of joining a trade and showing young people how tech-driven these industries are becoming.
Another challenge is sustainability and the regulatory efforts surrounding decarbonization and electrification. This can be a touchy subject as there has been a lot of greenwashing and overpromising from some brands in terms of what they are realistically contributing to the greater good. As an agency, we help brands communicate their sustainability efforts in ways that are credible and relatable. For example, when talking about energy efficiency in building products, we've seen success talking to contractors about how sustainable products may improve their bottom line and offer messaging they can use to communicate the value to their customer base.
How can brands better reach end users affected by labor shortages?
One way we help clients is by developing messaging that leverages the time-saving benefits of their products and services. In most cases, a service team is spread thin and they must do more with less. So, we need to talk about the ease of entering a job site, diagnosing and solving issues and having peace of mind from doing the job right the first time. That seems to really resonate especially in this tight labor market. The opportunity remains for brands to focus on simplifying their messaging. Trying to communicate with tradespeople about every aspect of the engineering and technology process will not resonate with an audience that's already pressed for time and energy.

Brands looking to make lives easier for technicians during labor shortages should also think about how they use technology to enable better diagnostics. If done correctly, techs can improve accuracy, finish jobs faster and squeeze in more service calls. Creating interactive training tools using existing, enhanced engineering files and packaging training materials via an app can make a huge difference and appeal to younger workers.
How has marketing evolved in the building products industry?
There's been a noticeable rise in the number of influencers in this space. With the decline of traditional trade media, influencer marketing is becoming an essential tool for reaching end users. From a brand and agency standpoint, it's important to listen to and understand the nuances between the different influencers, what their interests are and how they choose to deliver content. That's going to help brands build more authentic relationships with these influencers. For some clients, allowing influencers to speak about and use their products in an authentic way will be a process, as they may not be used to letting these types of intermediaries discuss their products without having full control of the message. One solution that has worked well for us is developing toolkits with marketing assets that help make it easy for the influencer to share all the key features and benefits for a product or solutions. The relationship becomes brand-inspired but influencer-led.
What are some other ways agencies can help building product manufacturers succeed in today's market?
For us, a huge advantage is our longevity in this industry and the different regulatory and economic cycles we've experienced and helped clients navigate. Over the years, we've seen firsthand what works and what doesn't when it comes to addressing industry challenges. We also have great relationships with trade editors, online communities and influencers, which helps us get our clients in front of key decision makers.
Click here if you'd like to get in touch and learn how Fahlgren Mortine's B2B experts can help you meaningfully engage your stakeholders. Also, follow Brad on LinkedIn.