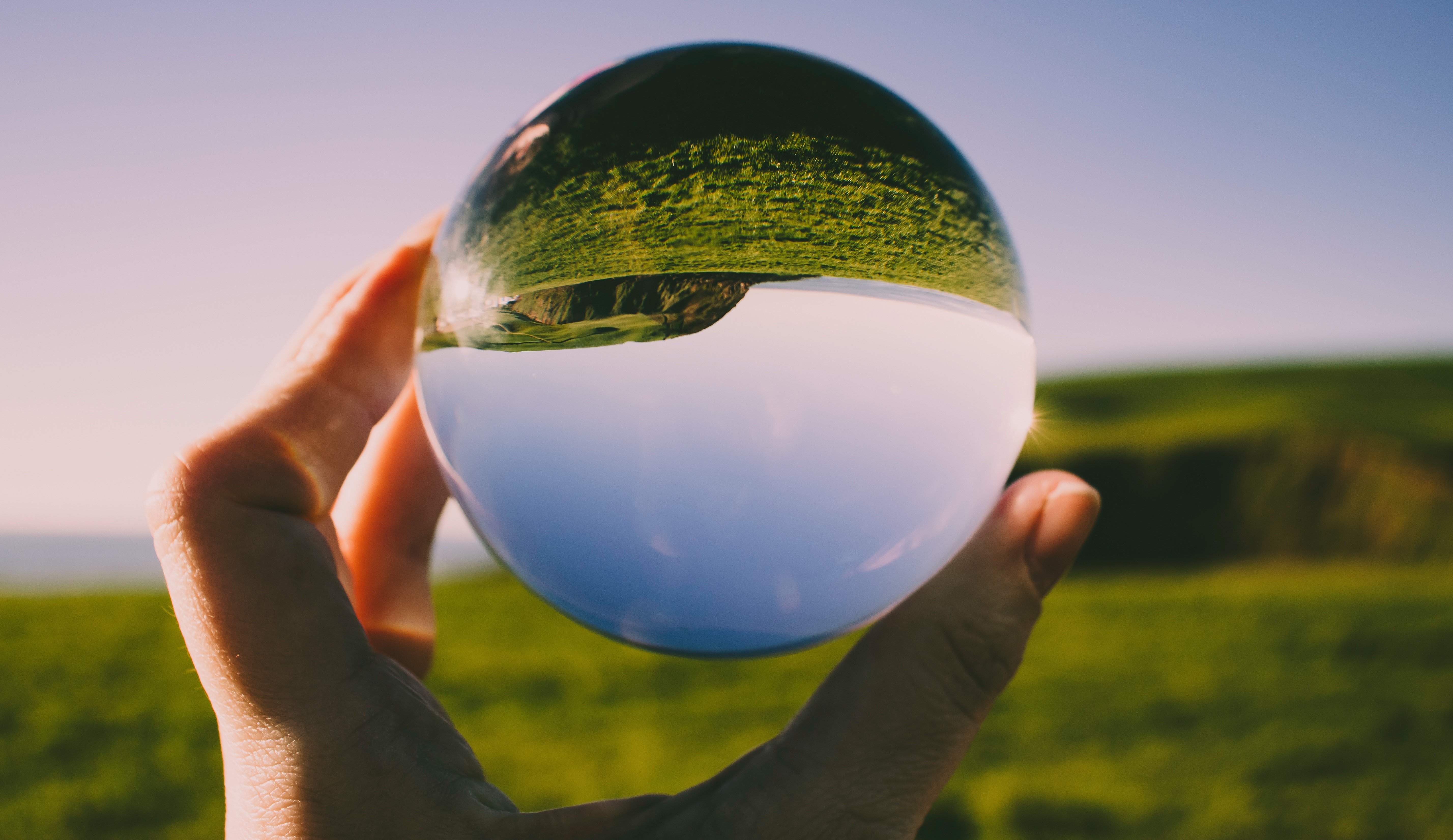 We know that creating and implementing effective B2B marketing and communications campaigns requires a deep understanding of not only your business but also the industry. Our associates bring decades of combined relevant experience and a passion for complex industries to our roster of best-in-class B2B organizations. Mark Grieves, senior vice president and creative director, shares his perspectives on how B2B creative campaigns have evolved and how Fahlgren Mortine's various disciplines work together to help clients succeed.
How has B2B creative evolved over the years and what changes have you observed in B2B marketing as a whole?
Twenty-five years ago, there was little advertising in B2B. Most organizations got the word out through sales and door-to-door tactics. As brands strive to be more "human," we are seeing more B2B organizations borrowing tactics typically used in the B2C world. For instance, most customers in today's B2B space are expecting their digital journey to look similar to what they'd find in a consumer environment. They want a website to deliver the same professional and seamless digital experience they'd find using, say, a popular travel reservation site. Another B2B trend I've noticed is the increase in personalization and account-based marketing (ABM), where companies are trying to better understand the various elements of a persona, whether that's an engineer, architect or procurement manager. ABM helps companies reach and engage with an entire buying committee with an organization with campaigns that are more relevant to their needs.
What are some trends that you believe will help define the B2B landscape in the coming years?
We're watching several trends, and one that I am personally keeping an eye on is the interest in utilizing influencer marketing in the B2B space. The sales cycle for B2B marketing has a long tail, which I think could make influencers highly valuable to B2B customers. If you have an influencer who's an expert in a particular field, having them constantly discussing the features and benefits of a product or solution could really resonate and build trust with an engineer or materials specifier over time.

I also believe contributed editorial content is here to stay. Most trade publications are down to the bare minimum of content developers on staff. If an agency and a client can work together to provide thoughtful content that speaks to the intended audience, that content is a goldmine for companies that want to work on creating true industry messaging and thought leadership. I think consistent bylined content is something that should be considered with each campaign.
What are some of the challenges faced by businesses in developing creative campaigns, and how can an agency help clients overcome them?
I am a huge fan of message development projects. Creating authentic messaging is something many companies find challenging. If you don't have authentic messaging, it's hard to communicate to customers and stakeholders. We challenge our clients to think about their mission statements and ask how they're putting those values out into the world. Before you can develop a creative campaign, you have to figure out what the brand is, its essence and the message to be conveyed to those outside the organization. Once you have that messaging, it makes developing all other creative aspects of a campaign much easier.
What is a past campaign or program you believe best showcases the agency's talent in delivering results for clients in this area?
An advanced materials client wanted to create a simple infographic, but we saw an opportunity for an integrated campaign that included earned and paid media and some marketing artificial intelligence opportunities. I think where we really shine is in our ability to think about projects holistically and how we can make client campaigns much more robust.

Another example of this: a motions control company requested a simple safety identity campaign. As we developed the messaging and identity, we saw an opportunity tell a much bigger story, one that incorporated the day an employee gets onboarded, to 60 days after, to daily stand-up sessions on the manufacturing floor. It went beyond a messaging program and included opportunities to continue enthusiasm for the safety program and identified how to measure results for the program. The benefit from this broader approach was that the client became much more excited in the campaign and more invested in its overall success.
What have you observed as cornerstones of the most successful client-agency relationships?
Most established agencies are not making big mistakes; it's the smaller hiccups like typos, late adjustments and missed deadlines that can be a difference-maker for a client at the end of each year. We take great pride in sweating the details and working hard to reduce the margin of error.

Another differentiator is our willingness to invest time in understanding a client's day-to-day business. For an engagement with a utility provider, we spent time on the road with utility workers to see the issues they experience and how they engage with consumers. It gave us a newfound appreciation for the role of the in-field workforce and helped us understand the concerns they face. Without investing time and resources to experience these things firsthand, I don't think you can fully understand the marketplace.
Click here if you'd like to get in touch and learn how Fahlgren Mortine's B2B experts can help you meaningfully engage your stakeholders. Also, connect with Mark on LinkedIn.