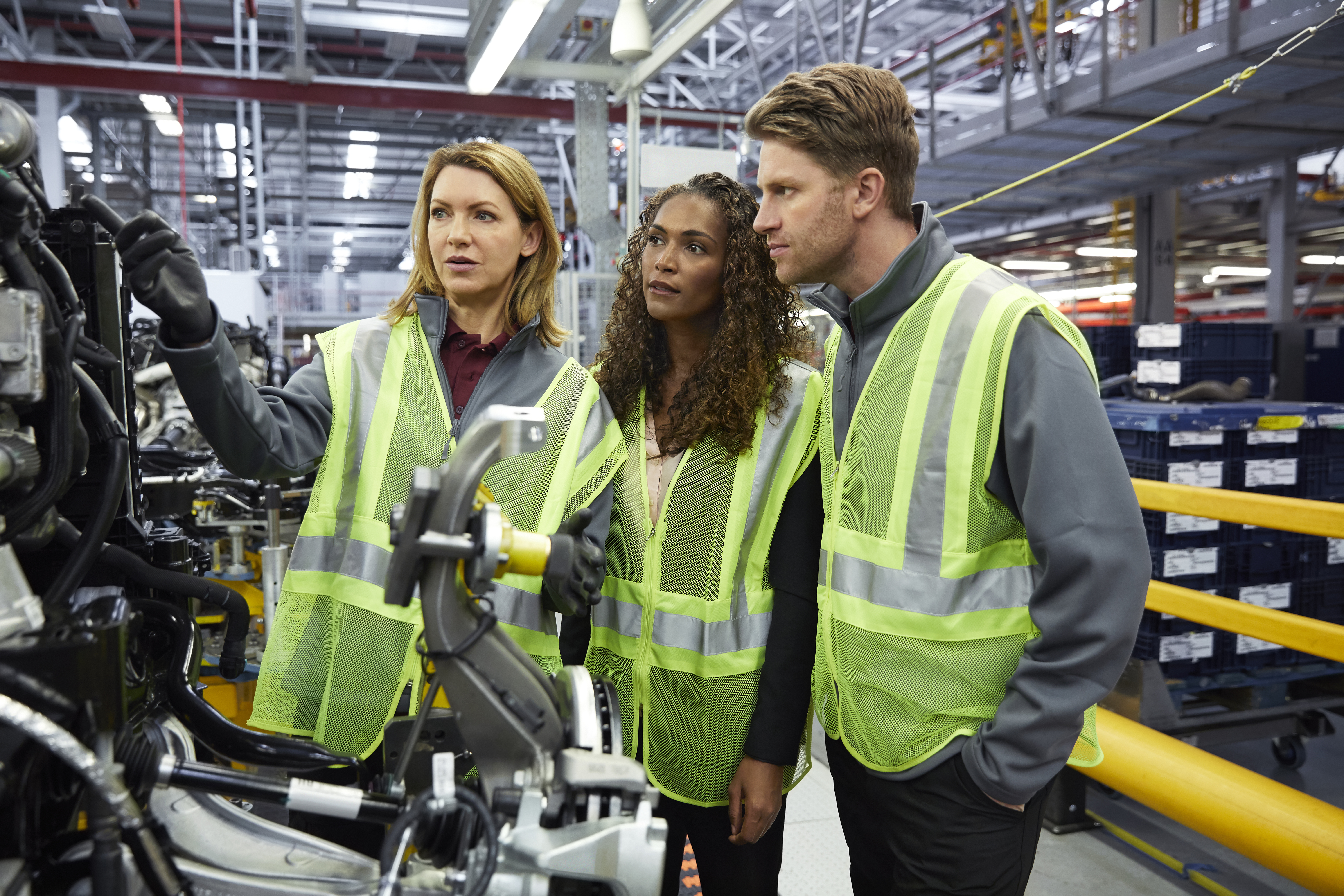 Successful B2B agency professionals dig in to understand the client and what drives the client's customer to purchase. Over the last 15 years I've experienced everything from tearing down a refrigeration compressor to pulling on a pair of boots and a hard hat for a tour on how cement is made. These hands-on experiences helped me better understand how to communicate knowledgeably and effectively to technical audiences with content they value.
Recently, I attended a seminar hosted by CFE Media on Marketing to Engineers®, which covered a variety of topics including research on how and when to engage engineers as well as the types of content that best resonate with this important audience. Below are eight things I learned and have implemented for my clients.
Trust – gain it early. When working with manufacturers or service providers, engineers want someone who has a "we're in this together" mentality and offers suggestions or things to consider. Once they start working with the company, they expect the product or service to do what the company says it will do. It's the engineer's reputation that is on the line. If something fails, it's easy to lose their trust and hard to regain it.
Get inside their inbox. 78% of engineers surveyed prefer to receive product information via email. When developing an email, consider the following:

Subject line – write it to a specific need engineers have
Graphics, charts and videos catch engineers' attention – put them higher up in the email
Reading habits – engineers may not read the email right away and often filter communications by category to read later. Start engaging early and then send follow-ups 2-3 weeks later.

With engineers, less is more. Be direct and to the point, stating facts and features with benefits. Engineers prefer short, to-the-point text and clear product images. According to CSE's research, over 80% of engineers agree they respond to advertising with these characteristics. Consider a call to action that is descriptive, like "view the video" or "download the white paper" so the receiver knows the value they will receive by taking that action.
Think mobile. Although engineers are primarily at their desk during the workday, 67% use their mobile device for work related purposes. And don't forget apps. Think about apps that offer utility with tools engineers need on the job like performance calculators and product specs.
Be found. According to the CFE research, engineers research product information throughout the day, but the morning hours tend to be the most preferred. Search engines are the number one source when seeking information on the latest technologies, trends and products/services. Product information and data sheets are the most shared content, followed by white papers and trade publication articles. The research also shows the average respondent reviews 20 pieces of content in one month. To be found, make sure you are following SEO best practices such as tagging images and PDFs and ensuring your site is mobile responsive.
Know your target. Nearly 90% of engineers are males and their average age is 52. However, millennials are beginning to move into engineering decision-making roles, making the buying decisions and/or influencing them. Identifying ways to engage with audiences of all ages is more important than ever:

Over 40 – often prefer books and manuals, talking on the phone to their sales rep and live events like lunch and learns.
Under 40 – tend to use search engine first to research products before even thinking about talking to a sales rep. They often prefer email communications to talking on the phone and are more likely to participate in webcasts.

Print versus digital – why not both? When it comes to print versus digital, engineers want both, so it's important to tailor content based on where the user is in their buying journey. For education early in the decision making process, engineers prefer printed materials such as technical articles that are 3-plus pages in length. As they progress on their journey, engineers often like case studies and other content that is digital. A survey by com found that 55% of millennials want to consume professional and educational content in both print and digital formats.
Market without mentioning the product. Engineers like to solve problems. They react well to content that provides a solution to a key challenge or issue. When first engaging with this audience, consider proving content that leads with issue-based thought leadership (white papers, infographics, blogs, or ebooks) instead of product literature or sales sheets. For example, instead of talking about how product X controls humidity, talk about the "Science of Humidity."
These are just eight of many things to consider as you engage with engineers. Keep in mind at the center of all of this is relevant content. As Bill Gates said nearly two decades ago, "Content is King." And in order to connect, you need to have the kind of meaningful content your target audience wants.